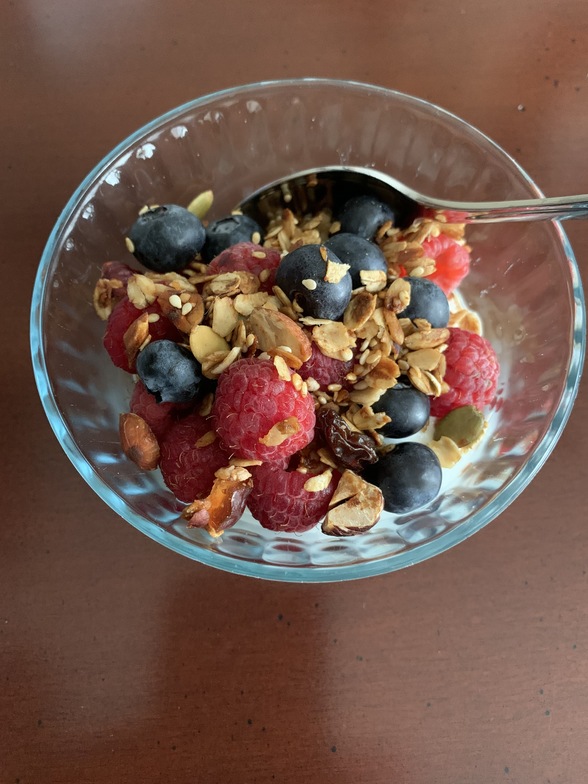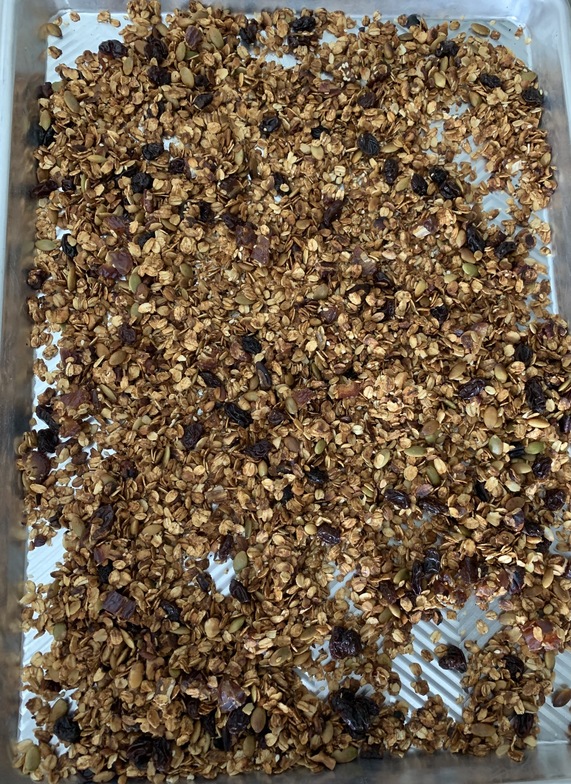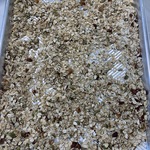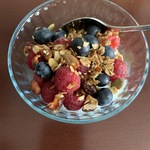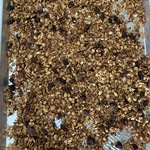 How to make a Homemade Superfoods Granola Click here to go directly to the video!
We all need to get out of our own way and out of our comfort zone – just enough so that we can produce a change.
Well, I got out of my comfort zone last week – when I did my first Facebook Live… it felt so great!
Taking this step proved to be a big hurdle. I didn't really realize it – as I had decided 5 years ago, that I wasn't any good on camera. I just couldn't seem to get the right natural tone in my past attempts. Somehow doing a video live… was much too overwhelming. Could I really pull it off?I had lots of self-doubt.
So.. like many things, I had put this out of my mind – and just didn't pursue it. Putting myself out there- was well.. an opportunity to make a mistake – and so I just didn't do it.
Then, I had an "ahaha" moment. I was watching a short learning video on how to do a facebook live. I learned that I could do a video "privately"– where only I would see it. I'm not sure really why that had so much effect on me, but it did. Suddenly I had a way. Even though I had been told that I could do a live video – and then simply delete it… it just wasn't the same. And I seemed to have turned a corner.
What I hadn't shared was that I had signed up for a virtual culinary demo course given by Dietitian colleagues who I knew, liked and trusted would teach me the skills I needed to do a demo on camera. My goal was actually just that…to do my first video. No-one was forcing me to do this. I had been told many times in the past couple of years, that I needed to do some videos. And I chose to challenge myself.
This is not unlike setting your own goals on your own health journey. Sometimes there are things we just seem to really have trouble with.
I'm sure you have struggled with yourself and wondered why it's so difficult for you to change? To get out and do a walk, push yourself to do weights, change your eating habits or even commit yourself to starting something – anything! Some things are just harder to change than others.
We all seem to do better when we have a supportive team around us, - a coach, a friend or family to cheer us on. And help us when we are down.
I even found in this experience that when I focused on looking at the camera – and tried speaking to my clients (rather than thinking the world can see this) – it helped me tremendously! Of course there is lots of room for improvement, But.. I've now taken the first step.
Check out my link here as I invite you into my kitchen to see my video "How to make a Superfoods Granola!". This video is for you.
I left up my original video – as you can quickly see what mistake I made… however I'm ok with it now – as I no longer feel I have to be perfect – and can smile at my own attempt. It wasn't so bad! – as my colleague said – leave it up there – we can still see it when we bend our necks to the side! :)
I hope I have encouraged you to consider what you need to do to get out of your own way, just a bit, to create that healthier lifestyle you are striving for. Remember we all need to be just a bit out of our comfort zone to change ourselves.
And maybe you have been inspired to try your own hand at making a tasty easy-to-make, healthier version of granola for you and your family! (I posted the recipe in the comments)
My own next step will be to create some more videos with you in mind– (I honestly didn't realize just how much work goes into it, however I have so much I'd like to share with you, that it is totally worth it) – plus I get the results of my labour…
Don't hesitate to reach out to me … to book a free consult to discuss your needs OR book a follow-up if you've already been working with me and need a little nudge to get out of your own way.
How to make a Homemade Superfoods Granola
Be sure to "like" and share comments. I'd love you to share a picture of your own creation!
Follow me on Facebook